WELCOME
Inspired by Portugal's proud history of navigators who set out to explore beyond the known and visible horizon, the theme of this year's Kyma International Sound Symposium (KISS2011) is "Explorando o espaço do som" ("Exploring Sound Space"): exploring new methods, concepts, and ideas, beyond the familiar horizons in sound and music. KISS2011 will take place from 15-18 September 2011 at Casa da Música, architect Rem Koolhaas' dramatic music venue in Porto, Portugal.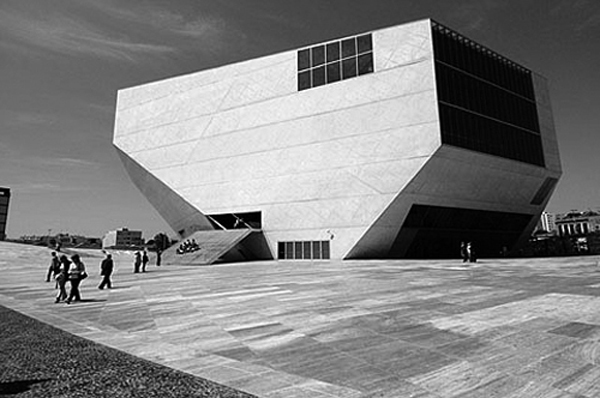 Universidade do Porto and Symbolic Sound invite you to join us to share ideas, experiences and results with fellow practitioners during four intensive days of master classes, workshops, technical presentations, live performances, films, and discussions.
+ More details on the Program here.
Take advantage of a wide range of opportunities to increase your Kyma mastery: from introductory master classes to hands-on question-and-answer sessions with an international panel of experts, to discussions with your colleagues over lunch or espresso. Get a sneak preview of new features coming soon to Kyma and influence future developments by speaking directly with the Kyma creators.
Treat yourself to an inspiring four days of sound design, ideas, discussions, and music! Return home reinvigorated, with a head full of new ideas and a contact list full of new colleagues and friends!